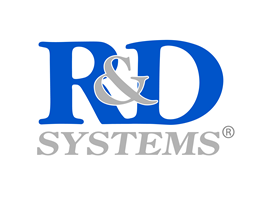 R&D Systems
R&D Systems was founded and incorporated in 1976 in Minneapolis, Minnesota and was acquired by TECHNE in 1985.
R&D Systems' Biotechnology division manufactures reagents primarily for the research market. In 1985 R&D Systems entered the research reagent market with its first cytokine, TGF-beta1, which was purified from porcine platelets. R&D Systems was the first company in the world to release TGF-beta1 commercially. Subsequently several other cytokines were purified and released to the research market.
Encouraged by its success in the cytokine market, in 1988 R&D Systems formed its Biotechnology Division with the goal of producing and marketing a wide range of human cytokines through genetic engineering. In 1989 the Biotechnology Division began developing monoclonal and polyclonal antibodies to cytokines and in 1990 it developed its first enzyme-linked immunosorbent (ELISA) assay kit. Today, R&D Systems is the world's leading supplier of research and diagnostic cytokine products and manufactures over 20,000 products.
R&D Systems is committed to the highest level of quality in the manufacture, sale and support of their products. Further, R&D Systems, Inc. is joining Tocris Bioscience (www.tocris.com) and Boston Biochem, Inc. (www.bostonbiochem.com) to offer the highest quality research reagents on the market.
Activity Assays & Reagents
ELISpot Kits and Development Modules
Flow Cytometry & Cell Selection/Detection
General Laboratory Reagents
Stem Cell & Cell Culture Products